100% locally reclaimed (invasive) Albizia eco-casket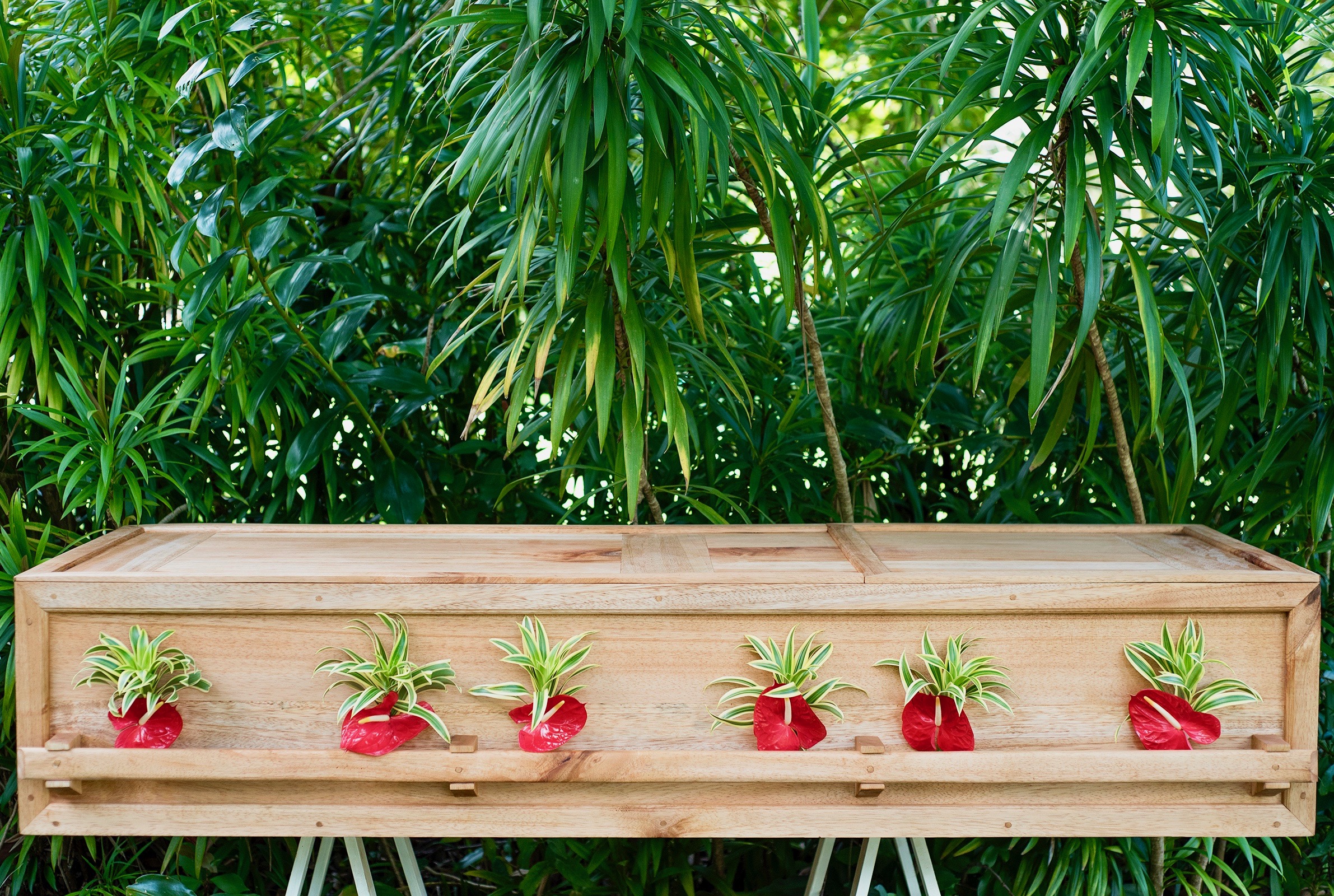 100% locally reclaimed (invasive) Albizia eco-casket
Description: Pāhiki crafts exclusively with: responsibly reclaimed Hawaiian-grown Albizia; wooden dowels; non-toxic glue; coconut oil; and 100% cotton muslin. We never use metal, paint, chemicals or lacquer. Our caskets are completely biodegradable and thus leave a very light touch on our earth. They also meet all crematorium standards, and so can be used for a viewing or service, then seamlessly cremated. No two caskets are alike, ever.
Custom: We're more than happy to craft a casket with custom dimensions, specifications, or other wood varieties insofar as we're able. Please note the market value of wood can vary considerably depending on the species. Feel free to connect with us directly for pricing & details: aloha@pahikicaskets.com or (808) 542-7691.
Dimensions: 78 inches long x's 18 inches high x's 28.5 inches wide (*23 interior inches).