ʻĀina Stewardship in Deathcare
COLLABORATIVE
Each funeral guest can engage in biodegradable beautification via hand-placing flowers & foliage in the casket's loops.
Repurposed
We're helping to eliminate Hawaii's highly invasive Albizia tree by repurposing the reclaimed logs into beautiful eco-caskets.
Consistent
Traditional caskets are made from non-biodegradable materials: lacquer, metal, polyester, rubber, and particle board. Unless you'd bury these materials in your backyard in life, ensure you don't bury them in death.
Local
We're eliminating the carbon footprint of importing by crafting caskets from 100% locally reclaimed wood, sourced from a mill on Oʻahu. These trees would otherwise be destined for a chipper and deemed useless.
Eco-Conscious
Burial, viewing, and cremation caskets crafted exclusively with earth-neutral materials: 100% responsibly reclaimed Hawaiian wood, non-toxic glue, dowels, cotton muslin and coconut oil. Nothing more.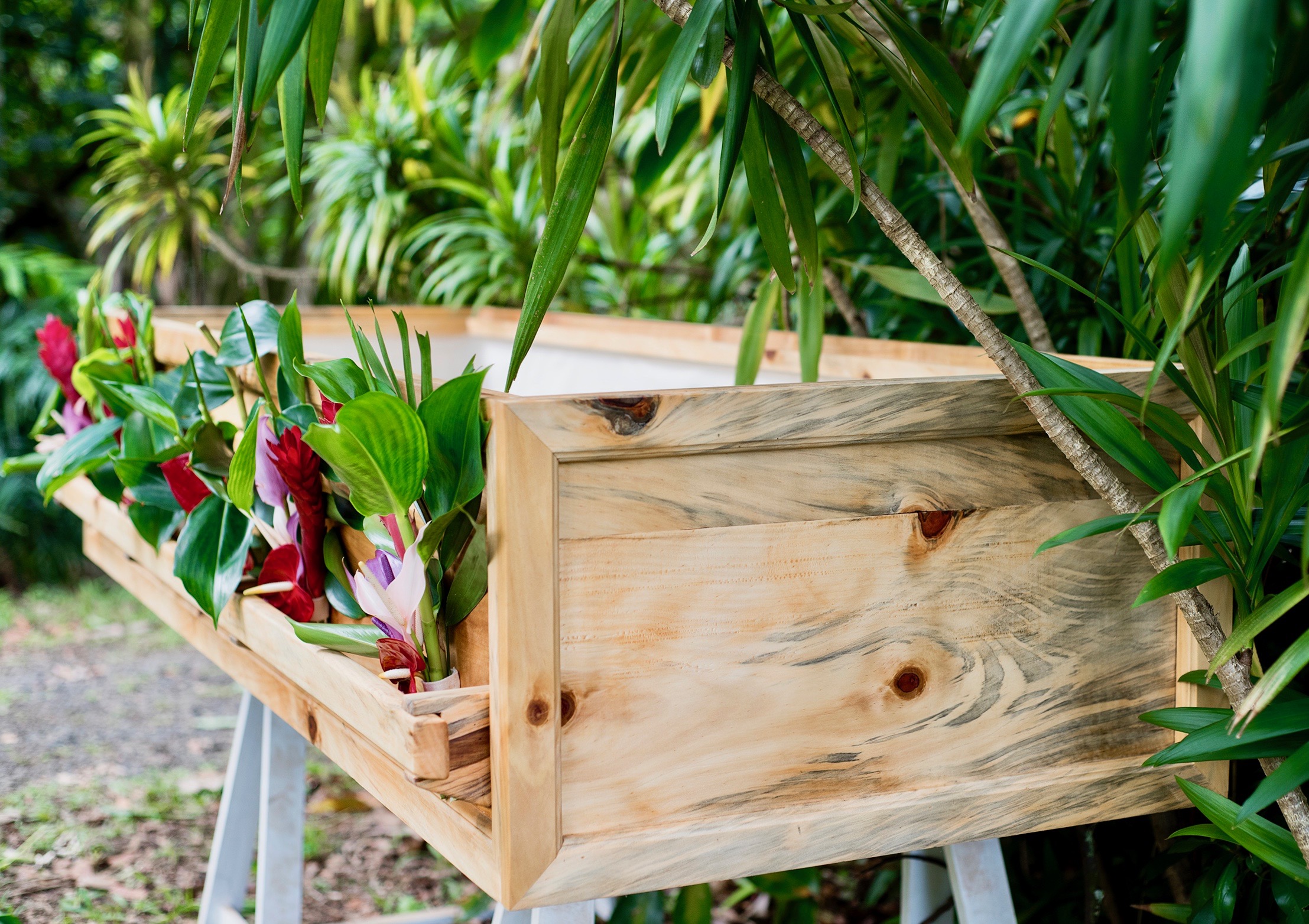 Legal
It is your legal FTC 'Funeral Rule' consumer right to purchase a casket from any source you wish, regardless of where you're buried or cremated.
ʻĀina Stewardship
Eco-caskets facilitate environmental stewardship in perpetuity. Join us in protecting our precious land by leaving the lightest possible ecological touch in death.
AFFORDABLE
Accessible to a diverse range of socio-economic needs. We craft dignified burial, viewing, and cremation caskets lovingly available to all.